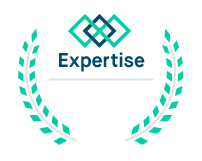 Best Divorce
Lawyers in
Seattle
2018
Eagle Law Offices, P.S. has once again been recognized as one of the best divorce lawyers in Seattle as part of Expertise.com's featured list for 2018. Each year, Expertise.com performs an analysis on all previously selected businesses to ensure they meet standards of excellence for consumers, and Eagle Law Offices, P.S. continues to excel.
Selection criteria for the award examines:
Reputation – A history of delighted clients and outstanding service.
Credibility – Building client confidence with licensing, accreditations, and awards.
Experience – Masters of their craft, based on years of practical experience and education.
Availability – Consistently approachable and responsive, so clients never feel ignored., and
Professionalism – Providing service with honesty, reliability, and respect.
Eagle Law Offices, P.S. is proud to be recognized among the top divorce lawyers in Seattle. If you are in need of legal assistance, contact us today.